Church of the Messiah provides multiple ways for Adults to connect within our Parish Family:
Small Groups
We have two weekly small groups year-round:
Diving Deeper each Sunday at 5:00pm in the Narthex, led by Father Tom
Wednesday Bible Study at 11:00 am in the Library, led by Father Tom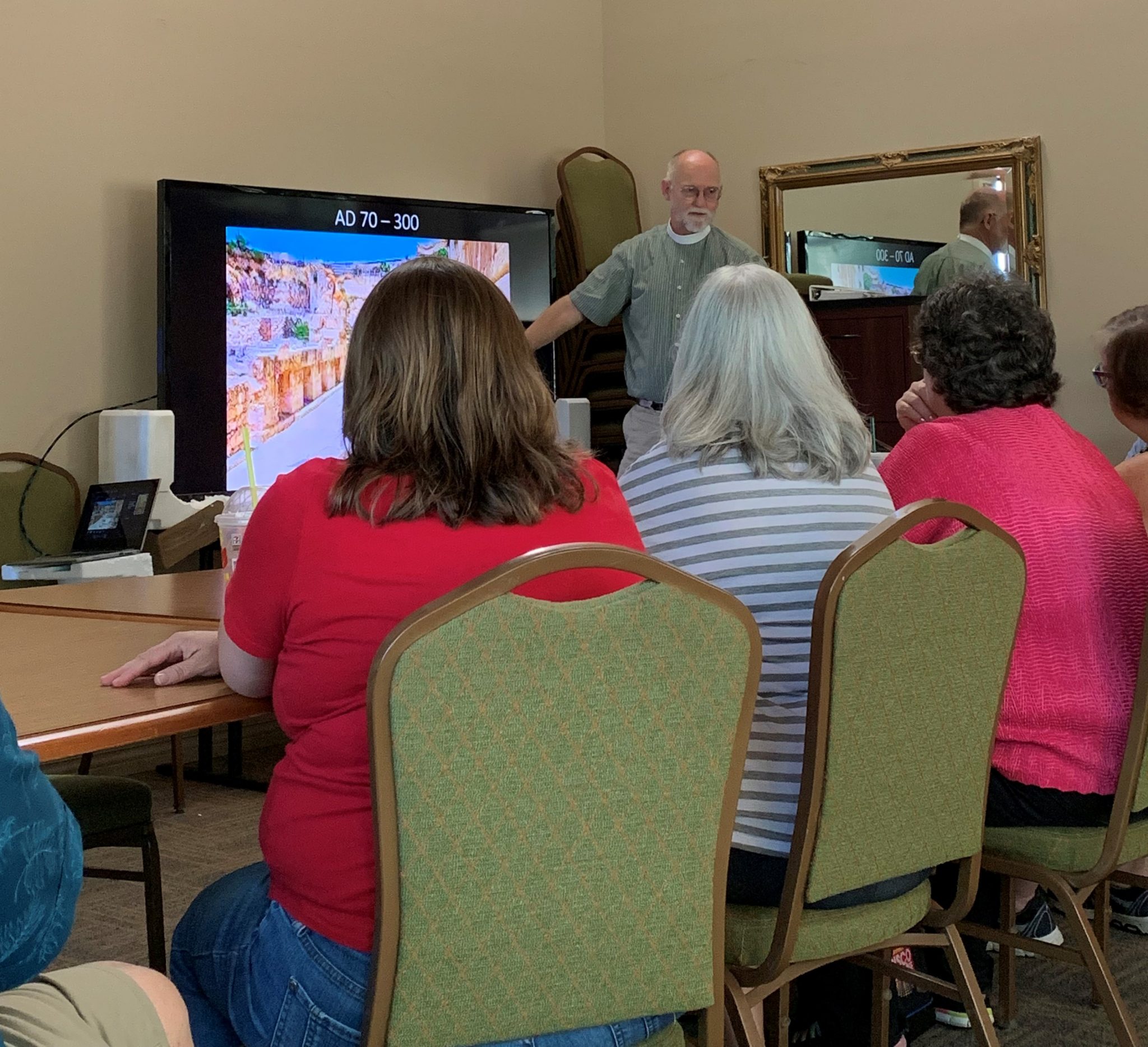 Monthly Suppers
Men's Supper is the first Tuesday of each month, on campus.
Ladies' Dining Club is the first Tuesday of each month, at an area restaurant or in the Parish Hall.
See the most recent Newsletter, Bulletin, or contact the office for details!
Special Events
COTM aims to offer an opportunity for fellowship, learning, and/or fun approximately once a month. Special Events are published on the event calendar and in our newsletter.
Married? With Children?
We are still searching for a name (that was as good as I could get!) and a fearless leader to revive the former Young (Young At Heart) Group! If you are interested in getting together with other Married and/or Married with Children folks from Messiah OR want to do that PLUS plan activities, contact the Office to let us know!
Examples of past activities:
Monthly Trivia night at The Crooked Can Brewery
Progressive Dinners
Backyard BBQs for the whole family