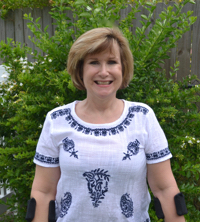 Barbara Ellerbe has been the Director of Children of the Messiah Preschool since 2003 and is a 3rd generation native Floridian. She met and married her husband Doug in 1988 while earning her Bachelor's Degree at the University of Central Florida, and they have two beautiful grown daughters. Barbara taught Pre-K at Children of the Messiah prior to becoming Director. Jesus said, "Let the little children come unto me and do not hinder them because such is the Kingdom of Heaven." This Biblical foundation and a genuine love of young children are the cornerstones on which she has based her administration of Children of the Messiah Preschool.
---
To contact Barbara Ellerbe, Preschool Director
please use the form below.